China Sustainable Investment Forum Summer Summit 2022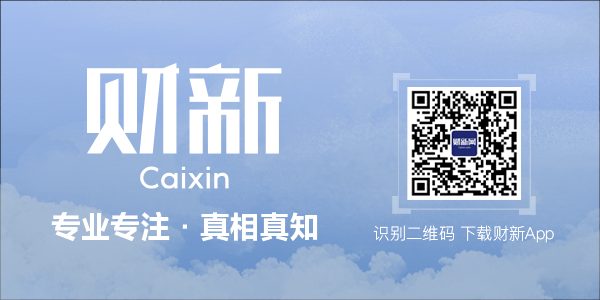 Green finance is considered to carry a much broader connotation as the market has developed rapidly in recent years and the green financial system continues to evolve. In the past, green finance focused more on financial support for green projects such as new energy and green buildings. Nowadays, green finance should also finance the transition from fossil fuels and stock market assets such as traditional buildings to green and low carbon assets. As such, financial support for the aforementioned transition targets could be a powerful incentive to move from the "double-checking target" for energy consumption to a "double-checking target" for overall carbon emissions and carbon intensity, thus contributing to the quality development of the Chinese economy.
The theme of the SIF China Summer Summit in 2022 will be Transition Finance Development, exploring the opportunities and challenges of transition finance development in China in terms of policy drivers, incentive mechanisms, innovation of products and financial instruments.
2022 SIF Summer Summit in China
Time: 14:00-18:00(GMT+8), July 12, 2022
Format: Live broadcast
Theme: Build a transition financing system
Host: SynTao Green Finance
Co-host: Asian Investors Group on Climate Change (AIGCC)
Strategic Partners: Moody's, AXA SPDB Investment Managers
Multimedia support: Sina Finance, house.china.com.cn
Agenda
Moderator:
Dr GUO Peiyuan
President of SIF China
President of SynTao Green Finance
Opening addresses: 2:00 p.m.-2:20 p.m.
WANG Zhongmin
Former Vice-President of the National Council of the Social Security Fund
the honorary president of China SIF
Rebecca MIKULA-WRIGHT
CEO of IGCC and AIGCC
Keynote speeches (I) 2:20-3:10 p.m.
Dr CHAO Qingchen
Director, National Climate Center
WANG Yida
Chairman of the Supervisory Board, National Green Development Fund Co.
Dr CHEN Daofu
Deputy Director, Institute of Finance, DRC
Yuki YASUI
Regional Director, GFANZ APAC Network
Outings (I) 3:10 p.m.-3:20 p.m.
Raymond ZANG
SynTao Green Finance CEO
Board Member of China SIF
Round table (I) 3:20-4:10 p.m.
Financing the low carbon transition
Transition financing is not only of great importance for the low-carbon economy, it also has enormous market potential. In recent years, a number of innovative bridging financial products, such as sustainability bonds, have appeared in domestic and international markets. This panel will review the market status quo, analyze features and explore prospects for transition finance products.
Grace GUAN (Moderator)
Secretary General of SIF China
Executive Vice President of SynTao Green Finance
Dr Yu Hua
Former Chairman, Morgan Stanley Huaxin Fund Management Company
Board Member of China SIF
JI Bing
Managing Director, Blackrock CCB Wealth Management
WONG De Rui
Vice President, Total Portfolio Sustainable Investing, Economics & Investment Strategy (EIS) Department, GIC
Han Ning
Director of the Market Innovation Department of the National Association of Institutional Investors in Financial Markets (NAFMII)
LUO Pengcheng
Corporate and Asset Research Manager, Shougang Fund Group, WW Research Institute
Keynote speeches (II) 4:10-4:50 p.m.
YANG Yuebin
Equity Investment Fund Manager at AXA SPDB Asset Managers
Sean REIN
Co-founder and CEO of Climate Bonds Initiative
Ricco ZHANG
Senior Director, Asia-Pacific of the International Capital Market Association (ICMA)
Daniel WISEMAN
APAC Policy Manager, PRI
Outings (II) 4:50 p.m.-5:00 p.m.
Raymond ZANG
SynTao Green Finance CEO
Board Member of China SIF
Round table (II) 5:00 p.m.-5:50 p.m.
High quality transition
Moving from high carbon to low carbon is a gradual process that needs to be implemented step by step. To ensure a quality transition, we need indicators, analyzes and disclosure. This panel will explore the methodology for measuring the impact of transition finance products, disclosure framework requirements, and the application of carbon-related disclosure in scenario analysis and stress testing.
YU Jiantuo (moderator)
Deputy Secretary General, China Development Research Foundation
LIU Xiaowei
Director, Special Projects Asia, World Energy Council
Jeffrey Sukjoon LEE
Vice President – ​​APAC Manager, Sustainable Finance, Moody's ESG Solutions
ZHU Ling
Country Head of Capital Markets, CDP China
Dr ZHANG Mingzhe
Head of Credit Policy Division (Industrial Research Division), Credit Management Department, Head of Green Finance Division, China Postal Savings Bank Head Office
Closing remarks 5:50-6:00 p.m.
Dr AN Guojun
Deputy Secretary General of the Green Finance Commission
Vice-President of SIF China
Dr GUO Peiyuan
President of SIF China
President of SynTao Green Finance
(The final agenda is subject to change.)
Host:
SynTao Green Finance
SynTao Green Finance (STGF) is one of China's first organizations specializing in providing green finance and ESG responsible investment services, beginning ESG data collection and research as early as 2009. policymaking and sustainable finance product innovation . The STGF STαR ESG database and the STGF ESG risk radar system cover the entire A-share market and Hong Kong shares in the equity connection programs, i.e. 5,000 listed companies. In 2020, STGF launched the STGF PANDA climate data platform, providing carbon emissions data from Chinese entities based on the GHG protocol. STGF ESG Ratings (SynTaoGF-ESG) has been integrated with Bloomberg Intelligence, making it the first Chinese ESG rating agency to display its data on Bloomberg.
STGF is the first Chinese service provider signatory to join PRI, a member of the inaugural Advisory Council of Green Bond Principles and Social Bond Principles of the International Capital Market Association (ICMA), a founding member of the China Green Finance Committee, the certified advisory agency for UK Green Investment Bank, the first Climate Bonds Standard (CBS) accredited auditor based in China, a member of the National Association of Financial Markets Institutional Investors (NAFMII).
Co-host:
The Asian Investors Group on Climate Change
The Asian Investors Group on Climate Change (AIGCC) is an initiative to raise awareness and encourage action among Asian asset owners and financial institutions on the risks and opportunities associated with climate change and climate change investments. low carbon. The AIGCC provides a trusted capacity and forum for investors active in Asia to share best practices and collaborate on investment activities, credit analysis, risk management, engagement and change policy climatic.
AIGCC members come from 13 different markets in Asia and internationally, and include asset owners and managers with combined assets under management of over US$15 trillion. With a strong international profile, the AIGCC's network of members and key stakeholders includes asset owners and managers, government pension funds and sovereign wealth funds, family offices and endowment funds. The AIGCC represents the perspective of Asian investors in the ever-changing global discussions on climate change and the transition to a net-zero emissions economy.
Strategic partner:
Moody's
Moody's is a global integrated risk assessment company that helps organizations make better decisions. Our data, analytical solutions and insights help decision-makers identify opportunities and manage the risks of doing business with others. We believe that greater transparency, more informed decisions and equitable access to information open the door to shared progress.
Investment Managers AXA SPDB
AXA SPDB Investment Managers Co., Ltd. is a Sino-French mutual fund management joint venture. Founded in August 2007, with strong Chinese and foreign shareholders and impose an outstanding image. Based in Shanghai, with branches in Shanghai, Beijing and Shenzhen. and a wholly owned subsidiary, Shanghai AXA SPDB Asset Management Co., Ltd. As a leading expert in multi-asset management, AXA SPDB IM offers investors multi-asset management solutions in the four main areas of equities, fixed income, quantitative and alternative markets, generating lasting value for investors.
Media partners:
SinaFinance
house.china.com.cn
Click to register
About China Social Investment Forum
The China Social Investment Forum (China SIF), established in 2012 as a non-profit organization, is dedicated to promoting responsible investment and providing a platform for exchange and sharing of ideas on sustainable investing, with a focus on facilitating environmental, social and governance (ESG) issues mainstreaming, advocating green finance and contributing to a responsible capital market in China. In addition, China SIF is a member of AIGCC (The Asia Investor Group on Climate Change) and Investors Agenda.
Since its inception, China SIF has held 9 annual conferences, 5 summer summits, 5 SIF weeks in China and a series of seminars and webinars, bringing together key stakeholders in the sustainable investment space, such as policy makers , institutional investors, financial practitioners, companies, service providers, experts and researchers as well as international organizations to share their ideas and best practices.
A series of historical research reports and sustainable investment products are launched through China SIF's platform. China SIF also supports the ESG investment thesis competition. It has become one of the most influential sustainable investing forums in the region. Please visit https://en.chinasif.org/ for more information.
Disclaimer:
Sponsored Content: The views expressed in the post are those of the author.