Design milestone passed on JORN above horizon radar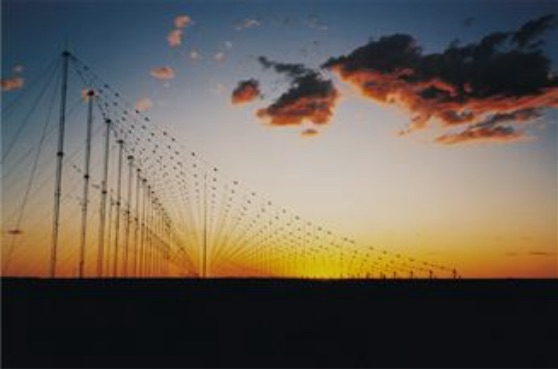 Daronmont Technologies has achieved a major milestone in Australia's $1.2 billion JORN over-the-horizon defense radar upgrade, with the completion of advanced design work for the hundreds of sounders and transponders which enable strategically important ocean monitoring in northern Australia.
Each sounder provides a primary source of return data which is sent back to the ionosphere, collected and analyzed by Jindalee's operational radar network.
In February 2022, Daronmont Technologies delivered the last of a comprehensive dataset in preparation for Detailed Design Review (DDR) of sounders and transponders, paving the way for the fabrication of subsystems and components.
The JORN network of three high frequency (HF) radars are located in the Northern Territory, Queensland and Western Australia, with all system electronics being upgraded from analogue to digital in what l is called a phase 6 upgrade.
New sounders and transponders are also added to the network to increase the capacity of the JORN radar.
The electronics are 35 years old and split into three broadcast radar arrays and three receive arrays, with the upgrade to extend JORN's operational life beyond 2042.
Daronmont Technologies, which designs and manufactures complex high-tech systems, is a team partner to lead contractor JORN BAE Systems Australia and the Commonwealth of Australia.
Daronmont CEO Ben Norris said: "This result is the culmination of many years of hard work and close collaboration and we now look forward to executing our designs in the next exciting phase of the fishfinder upgrade. and transponders.
"We appreciate the strong partnership with BAE Systems Australia and in particular the Integrated Project Team (IPT) approach that the company champions."
Ash Searl, director of Battlespace Integrated Solutions at BAE Systems Australia, said JORN was a critical asset that ensures the Australian Defense Force has a full understanding of activity north of Australia's maritime borders.
"This final milestone on schedule is the result of the excellent working relationship between Commonwealth, BAE Systems and Daronmont Technologies and clearly demonstrates the benefits of having a collaborative 'one team' approach.
"Congratulations to everyone involved in this exceptional result."
Photos: Department of Defense (lead) and David Bataljin of BAE Systems Australia, and Daronmont Technologies Lee Stanley
(right) and
(left) .
Subscribe for free to our @AuManufacturing newsletter here.