Jayco expands motorhome manufacturing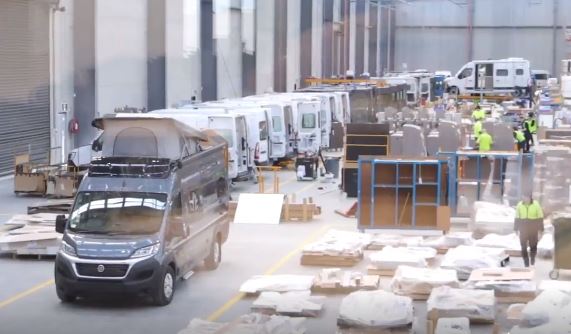 Leading caravan manufacturer Jayco has taken advantage of recent growth in the motorhome and motorhome market in Australia by expanding its South Dandenong manufacturing plant while implementing a number of upgrades to support development new products.
The company took to social media to reveal that motorhome manufacturing had been moved from a 9,000m2 space to a larger 14,000m2 facility, which includes two production lines for motorhomes and camping -cars allowing an increase in the volume of manufacture.
Jayco said, "We have created a dedicated R&D area, where R&D personnel can work closely with products to develop new prototypes and ideas.
"A new materials area has also been set up, allowing stocks to be delivered directly from JIT suppliers according to production cycles.
"A designated training area, called the Dojo area, has been designed to provide employees with additional training when needed. Whether they're new to the business, changing roles, or just need some extra support, this space has been created to boost their knowledge and skills.
Jayco said the RV facility "will support larger plans and projects in the future."
Photo: Jayco Facility/Dandenong South Victoria