Launch of the world's first global forum on menstrual poverty in Brisbane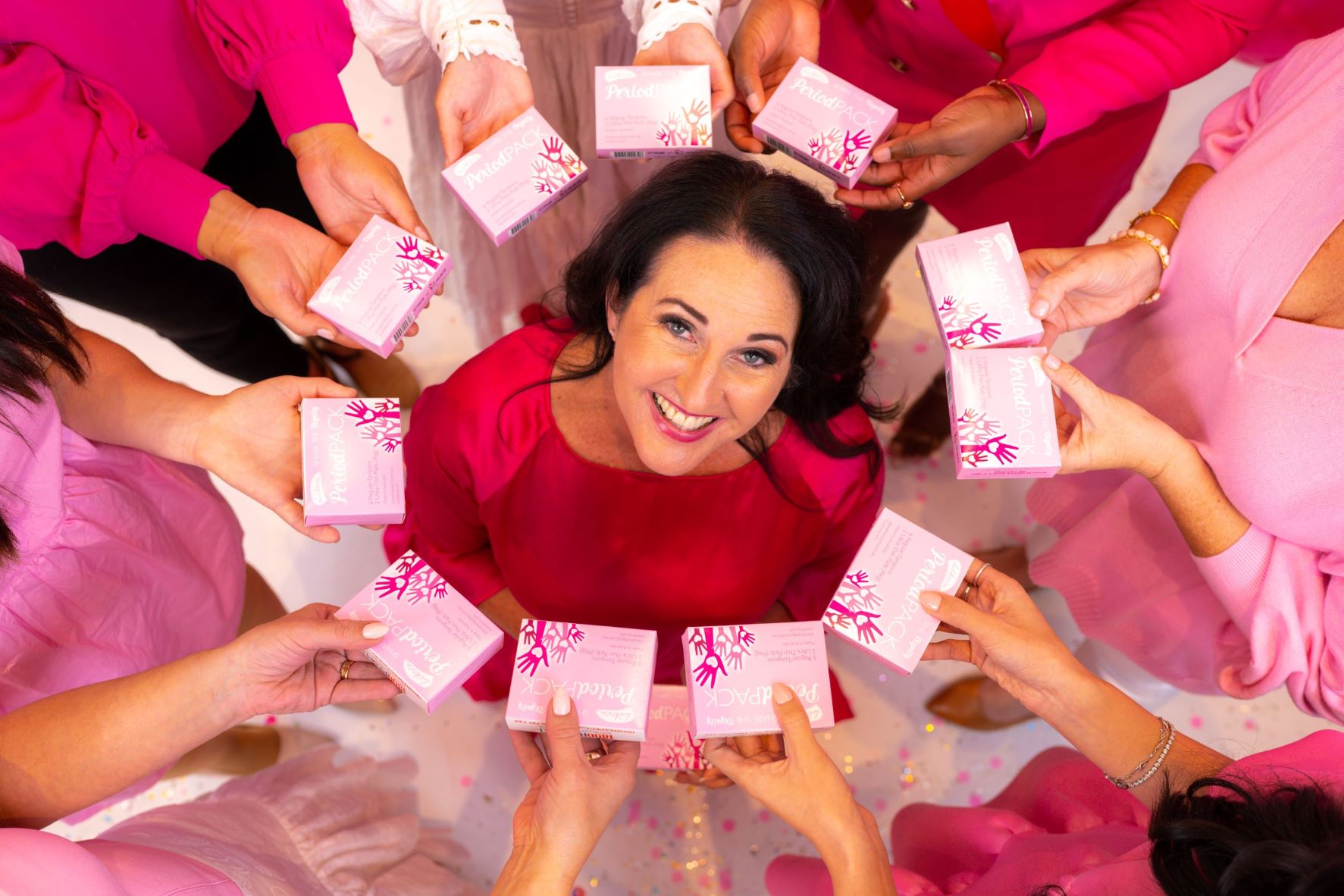 Period poverty was a little-known issue in Australia until Share the Dignity founder Rochelle Courtenay promoted it. Now it is global.
Share the Dignity, a non-profit organization focused on eradicating menstrual shame, promoting education about menstrual cycles and providing sanitary products to those who don't have access to them, launches first forum world on menstrual poverty.
The forum, entitled Global Period Poverty Forum (GPPF), will take place in Brisbane on October 10-12 this year.
Impactors in the fro domain
m from around the world will converge to share their experiences and approaches and create a global goal to be achieved over a two-year period, with the second forum already scheduled for Singapore in 2024.
Share the Dignity chief executive, Rochelle Courtenay, said as the global network has grown and research has grown, it has become practical to create a forum, with the GPPF expected to be a bi-annual event. .
"The goal of our first forum is to set a global goal together, share research and advocacy strategies, and pool resources to end this problem," she said.
Courtenay explained that she often mentors other impactors in the field globally.
"I was talking to an impactor in, say, Uganda, and I would often hear them say, 'Oh, if only I had talked to you two years ago,'" she said.
"There were many such conversations and that's when I realized we all needed to come together to pool knowledge resources and have a more holistic approach."
Share the Dignity launched in Australia in 2015 and has since raised over 721,000 #ItsInTheBag donations for women, girls and menstruating men in need of help.
The charity has donated over 3.4 million menstrual products (pads and tampons) to people experiencing menstrual poverty and delivered 11,800 reusable menstrual products to girls and women in need.
Share the Dignity is also responsible for most of the research on the issue globally, with the most recent research completed in August 2021 in collaboration with Swinburne University.
Most famously, the non-profit organization successfully helped lobby to remove Australia's infamous 'tampon tax'. No Goods and Services Tax has been applied to sanitary products in Australia since January 2019.
Courtenay explained that only Australia, Canada and France have achieved this, and said much more needs to be done to ensure that sanitary products are zero-rated and as affordable and accessible as possible around the world.
GPPF speaker Tina Leslie, founder of Freedom4Girls UK, said it would be revolutionary to have so many passionate people from around the world in one room.
"The forum is fantastic news for all of us who fight for menstrual fairness for the people we support," Leslie said.
"I sincerely believe that we all need to keep the issue of menstrual poverty on the global agenda of governments and policy makers, and I believe this forum will be a force to be reckoned with."
Over 450 in-person delegates from around the world will be in attendance along with 42 guest speakers from countries including Uganda, Kenya, Japan, UK and USA.
Danika Revell, co-founder and CEO of The Period Place and fellow GPPF speaker, added that the forum would equip changemakers with the knowledge, inspiration and tools to make a real difference on the ground.
"It frustrates me that something as simple as a tampon is out of reach for so many menstruating people, and I swore I would do my life's work to end it in Aotearoa," said Revell.
Speakers at the forum include the CEO of Jayashree Industries, Dr. Arunachalam Muruganantham; Canada Research Chair in Global Health and Social Justice with Marginalized Populations, Dr. Carmen Logie; and researcher at the Burnett Institute, Dr. Julie Hennegan.
Hennegan, an Australian period poverty researcher, will discuss what is known and what needs further research in the field.
For more information, visit Sharing Dignity: Global Forum on Period Poverty.