Maggie Beer loses weight and goes online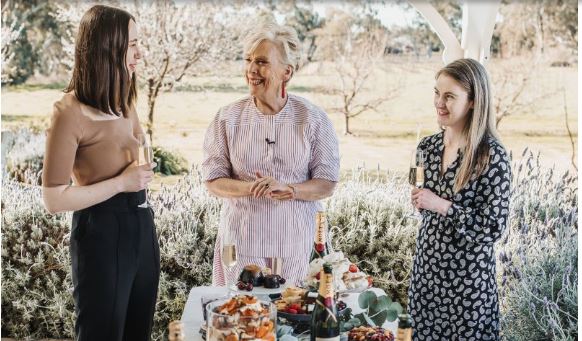 Maggie Beer posted nearly $100 million in revenue for the year ended June 30, with its e-commerce and Hampers & Gifts Australia fueling its latest results.
Tanunda, Barossa Valley, which is divesting its two dairy company assets that are underperforming the Maggie Beer brand, reported trading EBITDA of $10.3 million on net sales of $98.3, figures at the high end of the company's past forecast to investors.
Over the past two years, Maggie Beer has transformed its sales channels with e-commerce channels now dominating, accounting for $49.8 million in sales in FY22.
The company is executing on its decision to focus on the Maggie Beer brands and its Hampers business, with its Paris Creek Farms and St David Dairy dairy businesses being divested.
The board approved a $17.5 million non-cash writedown of dairy assets, based on the range of offers it received for the two dairy brands.
This resulted in a statutory loss for the group of $12.3 million.
The company is offering a capital return of one cent per share in lieu of its FY22 dividend.
Chantale Millard, CEO of Maggie Beer, said, "Our continuing operations delivered net sales growth of 22% in FY22, with a healthy gross margin of 53%.
"The successful integration of Hampers & Gifts Australia is generating substantial benefits as Maggie Beer Holdings successfully transitions to a diversified portfolio with 66% of revenue now coming from e-commerce and the remaining 34% from the grocery channel retained.
"The Hampers & Gifts acquisition, integration and synergies have exceeded our expectations and we have an attractive scalable platform for future growth."
Maggie Beer sales at retail grocery stores increased 11.2% to $26.6 million, while online sales of Maggie Beer products reached $4.5 million.
Picture: Maggie Beer
Subscribe for free to our @AuManufacturing newsletter here.