Manufacturing Industry Briefs – Stories You May Have Missed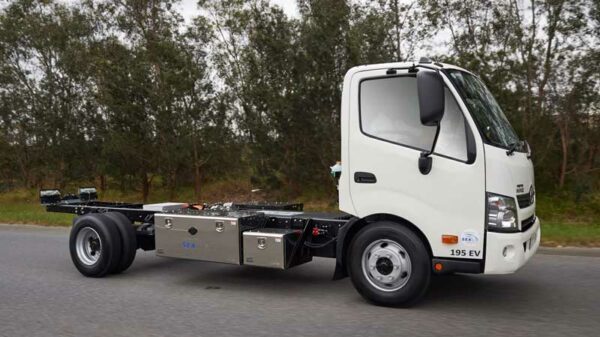 SEA Electric pushes back its target of 7% new electric trucks in 2024
SEA Electric welcomed the recent Grattan Truck Plan: concrete policies for cleaner freight report by think tank Grattan Institute, calling for 2% of new truck sales to be zero emissions by 2024. He said, however, the target could easily be increased to 7%. Tony Fairweather, founder and CEO of the electric vehicle maker, said the Grattan Institute's plan could go further and meet already accepted baselines established elsewhere in the world. "Around the world, some jurisdictions have led the way in introducing guidelines that manufacturers and transport fleets must comply with," Fairweather said, citing the Advanced Clean Trucks (ACT) regulation implemented in California and adopted by many states across the United States. We call for this same framework to be replicated here in Australia, actively lobbying the Federal Government to act. We need clear air quality targets, an understanding of the environmental impacts of transportation, combined with zero-emission truck sales targets, and corporate and fleet reporting.
TGA fines radiopharmaceutical manufacturer $93,240
The Therapeutic Goods Administration (TGA) said on Thursday it had issued seven infringement notices totaling $93,240 to Cyclotek Queensland for alleged violations of the terms of its Good Manufacturing Practice (GMP) license. Cyclotek manufactures radiopharmaceuticals used in Positron Emission Tomography (PET) scans. According to the TGA, the infringement notices were due to past violations, the affected lots not being supplied and no reports of adverse events resulting from their use. "No disruption in the supply of radiopharmaceuticals or impact on patient services is expected as a result of this action," he added. "Manufacturers are reminded that serious issues should be investigated to prevent recurrence. Where repeated poor compliance is identified during GMP inspections, the TGA may take regulatory action to ensure that the products manufactured on this site do not represent a potential risk to the public.
Conflux aims for aerospace certification
An innovator in the metal additive manufacturing of heat exchangers, Conflux Technology has begun the process towards the AS9100D aerospace certification standard. This certification will include design, which is relatively unusual in this industry. Andrew Milner of Conflux said: "This marks a significant step in our quality assurance strategy and will demonstrate the organization's commitment to delivering the highest standards of quality and technical excellence to our customers. Conflux has already passed the first stage of a six-month process and is well positioned to complete the next stage, which is currently scheduled for completion in early 2023. AS9100D is an international quality management system standard for aerospace, space and defence. Industries.
All-Energy Australia Expo Confirms Themes, First Expert Speakers
The All-Energy Australia clean energy event, a free event taking place over two days on October 26-27, has confirmed some of the expert speakers. before a subsequent release of the full program. RX Global event organizers confirmed key topics such as grid-scale energy, digitalization, community and local energy, hydrogen, electric vehicles, decarbonization, energy from First Nations, Long Term Storage, Bioenergy, Future Grid, Offshore Wind Energy, Power Purchase Agreements, Energy Management and Distributed Energy Resources. Confirmed expert speakers at this stage include Penelope Howarth, Climate Change Directorate at the Department of Foreign Affairs and Trade, Grace Young, Director of Innovation at Wattwatchers, Greg Hannan, Director
grid strategy and off-grid solutions for CitiPower, Powercor and United Energy and Helen Rowe, transportation program manager for the Climateworks Centre. Registration is available here.
Orbital-Boeing dispute resolved
ASX Listed Unmanned Aerial Vehicle Engine Manufacturer Orbital Corporation announced a comprehensive resolution to a cost reimbursement dispute with Boeing subsidiary Insitu. The dispute concerned Boeing Insitu's "convenience termination" of the third engine development program under the company's long-term supply agreement. According to Orbital, the resolution represents a mutual commitment to the long-term business partnership and includes an agreement to negotiate in good faith an extension of the current supply agreement through another five-year MRO support contract. Additionally, Boeing Insitu has agreed to make an immediate payment to Orbital UAV of A$1.8 million to be treated as a prepayment, the amount of which will be deducted from future production of Orbital UAV engines. "We welcome the resolution of this dispute and the opportunity to once again focus on providing confirmed demand for Boeing Insitu," Orbital CEO Todd Alder said Wednesday.
Two-day Lean courses available for Queensland makers
A series of two-day workshops are being held across Queensland, aimed at helping manufacturers understand the power of Lean principles and their application in business, the Queensland Government has announced. The workshops are delivered in partnership with consulting firm TXM Lean Solutions and offer new perspectives on how to overcome challenges, sustainably scale business and improve operational performance for businesses, according to a statement from the minister. of Manufacturing Glenn Butcher on Thursday. "These workshops are only $50 per person, to access a wealth of knowledge, to help our makers be the best," he said. More information is available here.
Image credit: SEA Electric