Pembrokeshire Coastal Forum announces new chief executive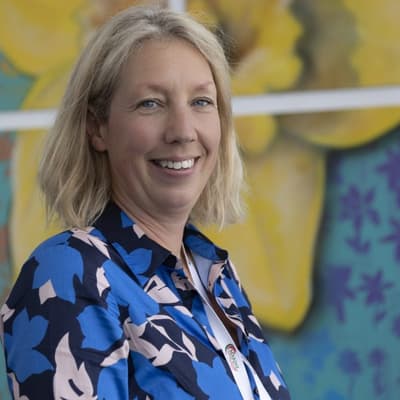 A familiar face with a wealth of business experience takes the helm of the Pembrokeshire Coastal Forum (PCF).
The organization is pleased to announce Jetske Germing as its new Chief Executive Officer, building on the momentum of her roles as Head of Business Development and a stint as interim Co-CEO.
As a community-interest enterprise, PCF works collaboratively for sustainable communities and coasts, connecting people to low-carbon, nature-based solutions designed to enrich their future.
Jetske brings extensive experience in the Welsh sustainability sector.
She sits on various Welsh maritime policy groups and over the past fifteen years has worked in a number of areas including stakeholder engagement and community development, open government initiatives to improve public policy on a range of topics, such as renewable energy, sustainable development goals, social prescription and sustainable tourism.
She is particularly proud to have served on the Stakeholder Reference Group that helped shape the Wellbeing of Future Generations (Wales) Act 2015.
Speaking on his appointment, Jetske said: "I am delighted that the PCF Board of Directors has placed their trust in me to lead the passionate and highly skilled team at PCF, continuing our journey towards sustainable coasts and oceans with our many stakeholders and communities to make a difference. "
Nick Ainger, Chairman of the PCF Board, added: "Jetske has exemplified its commitment to communities in Pembrokeshire and Wales for many years. We are delighted that his expertise and integrity are leading the organization into an exciting future.