Plenary and Closing Session – Regional Forum 2022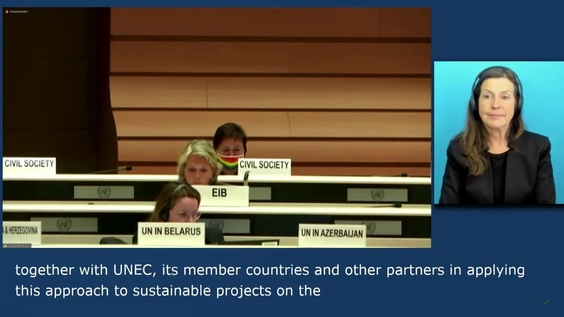 HE Edil Baisalov, Chairman of the Regional Forum on Sustainable Development, Deputy Chairman of the Cabinet of Ministers of Kyrgyzstan
The session will discuss forward-looking policies to promote a
sustainable recovery from the COVID-19 pandemic, based on the key
messages from peer learning sessions on the SDGs under
review (4, 5, 14, 15 and 17).
Particular attention will be given to policy coherence and taking into account
compromise in SDG policies and COVID-19 recovery measures at regional levels,
sub-regional, national and local levels. In this context, experiences
UNECE Member States that have submitted or will submit voluntary contributions
National Review (ENV) at the High Level Political Forum on Sustainable Development
Development will be discussed, with emphasis on VNRs as a means of
promote policy coherence and multi-level collaboration. Lessons from
Voluntary local reviews (VLRs) and regional and sub-regional authorities
Levels will also be taken into account.
The session will feature a multi-stakeholder panel, consisting of
two representatives of the Member States, a mayor and a representative of
civil society.
PLENARY DEBATE
CLOSING
Ms. Olga Algayerova, Executive Secretary of UNECE and Under-Secretary-General of the United Nations
Mr. Edil Baisalov, Chairman of the Regional Forum on Sustainable Development, Deputy Chairman of the Cabinet of Ministers of Kyrgyzstan