Round table of civil society and grassroots organizations – 11th session of the World Urban Forum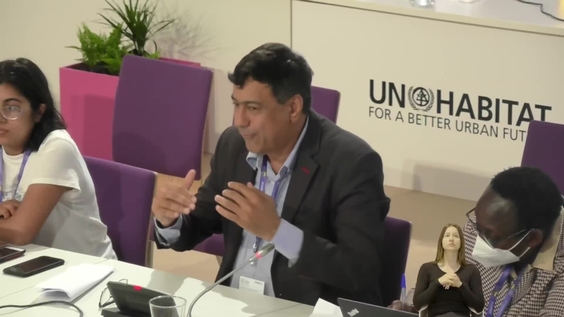 Co-creation has become a buzzword in the world of sustainable urban development and is increasingly being embraced in the development sector. Co-creation is an iterative and equitable process that removes barriers preventing all actors from meaningfully contributing their knowledge and skills to achieve sustainable and scalable solutions. This approach brings together diverse actors as partners to collectively produce a mutually agreed outcome, using participatory and inclusive processes that ultimately reflect ownership, shared decision-making and accountability. Summary
Co-creation has become a buzzword in the world of sustainable urban development and is increasingly being embraced in the development sector. An iterative and equitable process that removes barriers to the meaningful contribution of knowledge and skills, the co-creation approach brings together diverse stakeholders as partners to collectively produce a mutually agreed outcome.
The roundtable will reflect on the contributions of civil society and grassroots organizations, local and national governments, the private sector and other partners in shaping and promoting co-creation frameworks. Particular emphasis will be placed on the prerequisites and systems needed to scale co-creation.
Subtitle
Co-creation to transform cities and communities towards a better urban future (to overcome inequalities)
Guiding Questions for Discussions
● What are the preconditions and institutional frameworks required for co-creation to succeed? What are the solutions and how to move from participation and inclusion to co-creation?
● How can we use co-creation as a tool to increase transparency and accountability of national, subnational and local governments and other partners?
● What collaborative strategies and funding opportunities can be used to achieve the localization of the New Urban Agenda and the Sustainable Development Goals?
3 / 4
● What are the necessary components of win-win partnerships between grassroots groups, civil society, national, subnational and local governments, the private sector and other development actors?