US open: Dow Jones trades higher after Powell addresses ECB forum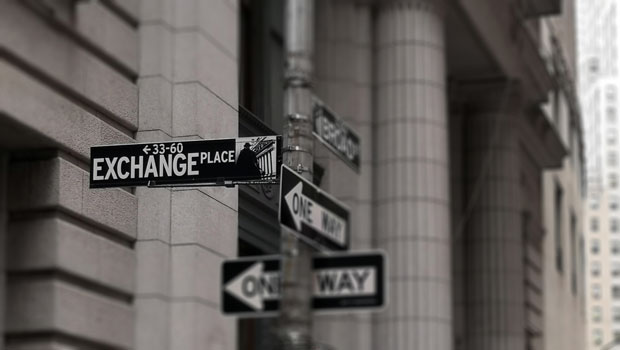 Wall Street trading got off to a mixed start on Wednesday as market participants digested comments from Federal Reserve Chairman Jerome Powell at the European Central Bank forum.
As of 3:30 p.m. BST, the Dow Jones Industrial Average was up 0.42% at 31,077.05, while the S&P 500 traded up 0.07% at 3,824.18 and the Nasdaq Composite was down 0.05% at 11,175.87.
The Dow Jones opened 130.06 points higher on Wednesday, doing little to recoup the losses incurred in the previous session when market participants accepted news that consumer confidence had hit a 16-month low.
Market participants were firmly focused on events across the Atlantic on Wednesday, with Fed Chairman Jerome Powell saying the US economy was in "good shape" and the central bank would be able to bring inflation down to 2% while maintaining a strong labor market.
On the macroeconomic front, the US economy contracted at an annual level of 1.6% in the first quarter of 2022, according to the Bureau of Economic Analysisa sharp reversal of the 6.9% increase in the fourth quarter after corporate profits fell more than initially expected.
Elsewhere, mortgage applications rose 0.7% week-over-week in the seven days to June 24, according to The mortgage Bankers Associationwhile the average contractual interest rate for 30-year fixed rate mortgages with conforming loan balances decreased from 5.98% to 5.84%.
In the corporate space, Bed, bath and beyond revealed that chief executive Mark Tritton will leave the group after announcing a loss of $357.7 million in the first quarter, while General Mills issued disappointing full-year earnings forecasts.
Reporting by Iain Gilbert on Sharecast.com
Dow Jones – risers
Nike Inc. (NKE) $105.30 2.45%
McDonald's Corp. (MCD) $247.10 1.76%
Microsoft Corp. (MSFT) $260.47 1.56%
Goldman Sachs Group Inc. (GS) $304.01 1.51%
Apple Inc. (AAPL) $139.38 1.42%
Amgen Inc. (AMGN) $246.34 1.16%
Home Depot Inc. (HD) $273.13 1.10%
Unitedhealth Group Inc. (UNH) $513.94 1.08%
Merck & Co. Inc. (MRK) $92.86 1.06%
Coca-Cola Co. (KO) $62.79 0.82%
Dow Jones – Fallers
Caterpillar Inc. (CAT) $183.39 -2.16%
Boeing Co. (BA) $136.13 -1.85%
Intel Corp. (INTC) $37.15 -1.68%
American Express Co. (AXP) $139.94 -1.58%
Dow Chemical Co. (DOW) $51.93 -1.14%
Walgreens Boots Alliance, Inc. (WBA) $40.76 -0.49%
International Business Machines Corporation (CDI) (IBM) $141.18 -0.48%
3M Co. (MMM) $129.73 -0.46%
Walt Disney Co. (DIS) $95.58 -0.35%
Travelers Company Inc. (TRV) $166.92 -0.33%
S&P 500 – Risers
General Mills Inc. (GIS) $74.04 5.37%
Meta Platforms Inc. (META) $165.10 2.75%
Amazon.Com Inc. (AMZN) $110.07 2.48%
Nike Inc. (NKE) $105.30 2.45%
Zoetis Inc (ZTS) $173.84 2.19%
Eli Lilly and company (LLY) $324.09 2.04%
AbbVie Inc (ABBV) $155.44 1.93%
Mastercard Incorporated (MA) $323.99 1.79%
McDonald's Corp. (MCD) $247.10 1.76%
Archer-Daniels-Midland Co. (ADM) $77.32 1.74%
S&P 500 – Slaughters
Carnival Corp. (CCL) $8.77 -15.12%
Royal Caribbean Cr (RCL) $36.24 -9.72%
Norwegian Cruise Line Holdings Ltd (NCLH) $11.57 -9.32%
Bath & Body Works, Inc. (BBWI) $26.86 -7.38%
Franklin Resources Inc. (BEN) $23.45 -4.98%
FedEx Corp. (FDX) $228.87 -4.67%
TripAdvisor Inc. (TRIP) $18.06 -4.49%
American Airlines Group (AAL) $12.90 -4.41%
Equinix, Inc. (EQIX) $640.08 -4.34%
United Airlines Holdings Inc (UAL) $35.42 -4.19%
Nasdaq 100 – Risers
Trip.com Group Limited (TCOM) $28.08 3.16%
Meta Platforms Inc. (META) $165.10 2.75%
Amazon.Com Inc. (AMZN) $110.07 2.48%
Workday, Inc. (WDAY) $147.20 2.05%
Dollar Tree Inc (DLTR) $155.96 1.56%
Microsoft Corp. (MSFT) $260.47 1.56%
Henry Schein Inc. (HSIC) $77.20 1.55%
Apple Inc. (AAPL) $139.38 1.42%
Monster Beverage Corp (MNST) $92.05 1.37%
Idexx Laboratories Inc. (IDXX) $353.93 1.35%
Nasdaq 100 – Fallers
American Airlines Group (AAL) $12.90 -4.41%
Nvidia Corp. (NVDA) $153.58 -3.90%
Reservation Holdings Inc. (BKNG) $1,774.27 -3.49%
Skyworks Solutions Inc. (SWKS) $93.00 -3.35%
KLA-Tencor Corp. (KLAC) $319.08 -3.33%
Qurate Retail Inc. (QRTEA) $3.06 -3.32%
Paychex Inc. (PAYX) $116.19 -3.07%
Micron Technology Inc. (MU) $56.16 -2.94%
Applied Materials Inc. (AMAT) $92.33 -2.83%
QUALCOMM Inc. (QCOM) $127.90 -2.81%